Technology.
The metal workshop currently consists of:

- one Mazak FMS with 4 machining centres and 68 pallets
- four Mazak CNC vertical boring machines
- six CNC surface grinders (Rosa and Favretto) whom two tended by ABB anthropomorphic robots.
- lathes, saws, milling machines

3D CAD/CAM software is used for engineering and design.
Delivery time is shortened due to the consistent availability of finished and semi-finished goods in the wide warehouse.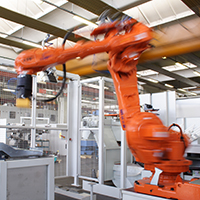 Us and the client.
To support his customers at best, CA-BE provides the mould engineer with his trentennial knowledge and experience, giving advices and consulting on materials and special configurations.
Web site registered users, can download CAD drawings ed 3D models of more than 4000 plates and mould components in the most diffused file formats.
Our email addresses allow the sending and receiving of big attachments (50MB) and are protected with inbound and outbound antivirus filters.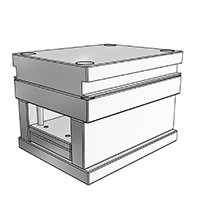 The company.
Established in 1970 by the current owner as a general machining workshop, CA-BE becomes a company able to satisfy the needs of the large number of mould makers in the local area.Due to continuous machinery innovation, experience, reliability and skilled professionals CA-BE is now serving national and international markets.
In 1992 the company moved to the current premises comprising of 3500 square metres of floor space.